In need of the very best in wedding videography for your future Woodstown NJ wedding?

You need to email or call Janis Productions to work out your videography wants for yout approaching Woodstown NJ wedding day.
Choose one of the best in wedding videography…..Janis Productions! With almost three decades of professional experience within the wedding industry, Janis Productions is among the original "wedding videography artists" and has created countless video productions over the years. Providing wedding videography service to many states in the Northeast section of the US with our award winning videography services, we also travel to destination locations to provide you with the best in wedding videography., especially in the Woodstown NJ area!
An example of Janis Productions wedding videography!
Our Track Record In Wedding Videography
Leading Janis has invested well over twenty five years perfecting the craft of wedding videography and wedding video production in the Philly area. Janis has produced five thousand wedding, bar mitzvah, bat mitzvah, special occasion, and event video productions. In the process, have developed wedding videography methods other videographers continually struggle at imitating.
At Janis Productions…..All events, weddings and bar/bat mitzvahs are unique. Janis can give you all of the necessary support from before the actual wedding ceremony and beyond.. You will deal with an experienced videography/video production staff committed to developing an event video customized to your specific requirements and budget. Janis Productions will be there to help make your dreams come true by providing you with the very best in videography services.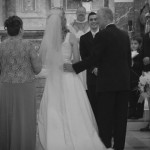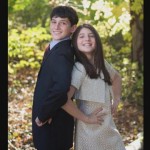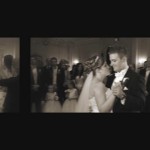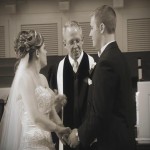 Aside from wedding videography, Janis provides full video production services for bat mitzvahs and various events. Our bar mitzvah video production is first rate! Feel free to contact us concerning your next bat mitzvah and/or event! Here are two of our bar mitvahs and events!

Just what Makes Janis Productions The Preferred Solution For Wedding/Event Videography:
-Committed skilled videography team
-The entrepreneur, John Bell, is undoubtedly one of the very best event videographers and film producers in the entire Northeast area of the US
-25+ Yrs of experience in event videography and directing along with all areas of film production
-Innovative skilled event video editing crew
-Broadcast Quality Hd cameras
-Digital multi-track audio recording
-AVID and Final Cut Pro video editing stations
-Blu-Ray High Definition DVD authoring
-Two week turnaround on video editing, an industry standard
Woodstown NJ is a great destination with much to choose from in regard to weddings and various other types of celebrations including bat mitzvahs and anniversaries. You can also contact us for inquiries about various other wedding sources in the Woodstown NJ area.
Consequently, you should really give some thought to getting Janis Productions for your upcoming Woodstown NJ wedding event. We will deliver you the very best in wedding videography services.
And below are a couple additional parting wedding event videos!