In need of the very best in wedding videography for your upcoming Vineland NJ event, wedding or bar mitzvah?

Your search is over, Janis Productions of Phila PA is the solution for all your wedding videography needs in Vineland NJ.
Industry leading Janis Productions is a leader with regard to skillfully filmed wedding videography coupled with many different types of events. Providing wedding videography service to most states in the Northeast section of the US with our award winning videography services, we can also travel to distant destination locations to provide you with the finest in wedding videography., certainly in the Vineland NJ area!
An example of Janis Productions wedding videos!
Videography Professionals Since 1983….A Brief History
Leading For over twenty five yrs, Janis Productions of Blue Bell PA has improved upon the art form referred to as wedding videography. Janis has filmed and produced five thousand wedding and bar/bat mitzvah videography productions. In the process, have pioneered videography methods many other videographers still struggle to imitate.
At Janis Productions…..All events, weddings and bar/bat mitzvahs are special. Janis can supply you with all of the needed assistance from before the actual wedding and beyond.. You will work with an experienced videography team dedicated to developing an event video personalized to your special requirements and budget. Janis will be there to make your dreams come true by providing you with the very best in wedding videography services.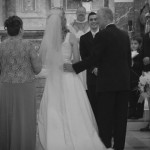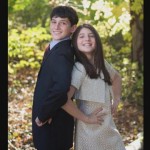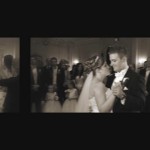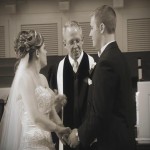 Besides wedding videos, Janis can deliver full videography solutions for bar mitzvahs, bat mitzvahs and events. Our bat mitzvah video production is the very best! Please give us a call regarding your next bat mitzvah and/or event! The following are two of our bat mitvahs and event coverage!

Why You Need To Select Janis Productions:
-Focused expert videography team
-The founder, J. Bell, is considered one of the leading videographers and film producers in Philadelphia
-Over twenty Yrs of practical experience in event videography and video production
-Imaginative expert event video editing staff
-Top Rated Professional Hi-def Resolution video cameras
-Digital multi-track audio recording
-AVID and Final Cut Pro video editing rooms
-Blu-Ray High Definition DVD authoring
-Two week turnaround on wedding video editing packages, a wedding industry standard
Vineland NJ is a terrific city with much to provide in regard to weddings and receptions. Furthermore, right here at Janis Productions, we might be able to provide you with strategies for other wedding providers in the Vineland NJ region!
And so, if you happen to be shopping around for a high end wedding videography business for your upcoming Vineland NJ wedding, then you need to contemplate Janis Productions to help bring your wedding day celebration to dvd.
And below are two additional parting wedding day videos!