Looking for the very best in event and wedding videography for your upcoming Stone Harbor NJ wedding ceremony?

Look no further, Janis Productions of PA is the solution for all your wedding videography needs in Stone Harbor NJ.
Award winning Janis Productions specializes with regard to skillfully shot wedding videography together with many different types of events. Serving the all states within 500 miles of Pa, certainly in the Stone Harbor NJ area!
Here are two of our first-rate wedding videos for your viewing pleasure!
Janis Productions…….Professionals Since 1983
Leading For well over twenty five yrs, Janis Productions of Philadelphia PA has perfected the art form referred to as wedding videography. We have filmed and produced five thousand wedding, bar mitzvah, bat mitzvah, special occasion, and event video productions. In the process, have pioneered videography skills other videographers fail to imitate.
At Janis Productions, it's never just another event. Janis is with you all the way, from the initial discussion to the special big event and beyond.. You will deal with a professional video production team devoted to creating a wedding video tailored to your special needs and resources. Janis Productions will be there to make your dreams come true by supplying you with the absolute best in wedding videography services.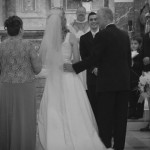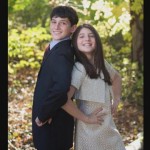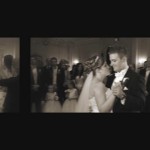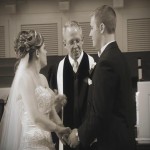 Aside from wedding videography, Janis can deliver full videography offerings for bar mitzvahs, bat mitzvahs and events. Our bat mitzvah videography is unparalleled! Do give us a call relating to your next bar mitzvah, bat mitzvah or event! The following are some of our bat mitvahs and event coverage!

Just what Makes Janis Productions The Preferred Solution For Videography:
-The absolute best expert videography team
-The entrepreneur, John Bell, is considered one of the very best event videographers and film producers in Philadelphia
-Well over twenty Yrs of expertise in videography and directing along with all components of movie production
-Imaginative skilled event video editing crew
-Broadcast Quality High Definition cameras
-Digital multi track audio recording
-AVID and Final Cut Pro video editing suites
-Blu Ray High Definition DVD authoring
-2 week turn-around on video editing, a wedding industry benchmark
Stone Harbor NJ is an excellent destination with much to offer in regard to weddings and various other kinds of celebrations including bat mitzvahs and anniversaries. You can also contact us for inquiries about various other wedding sources in the Stone Harbor NJ area.
Consequently, you should really think about hiring Janis Productions for your upcoming Stone Harbor NJ wedding ceremony. We will present you the finest in wedding videography services.
And below are a couple additional parting wedding videos!