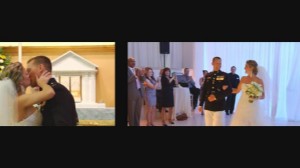 Looking for the best in wedding videography for your Rhode Island wedding?
Then look no further…..Janis Productions of PA is the answer you're looking for in Rhode Island and elsewhere in the New England area.
In Rhode Island, clients trust only one name for their videography needs. For almost three decades, Janis Productions has been exceeding client expectations in the region and surrounding areas, having produced over 5,000 different kinds of event videos that include weddings, bar/bat mitzvah, anniversaries, proms, and other special events.
Founded in 1983 by John Bell, an expert videographer and former NFL Films producer and cinematographer, the company specializes in two areas of event videography — wedding videography and bar/bat mitzvah videography.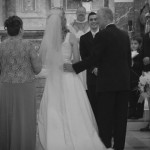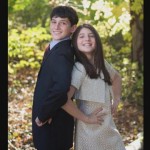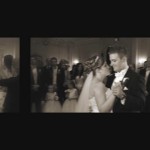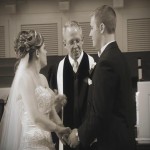 Janis Productions provides wedding videography services in all areas of Rhode Island, including:
Event videography is the art of putting together event footages to come up with a highly creative collage of memories that can be relived and viewed over and over. It is a process of creating a visual documentation of all important parts of a special day — a task that only a team of highly creative videographers and technical wizards can properly complete and accomplish.
With over 25 years of experience in event videography, Janis Productions has gained considerable knowledge of the ins and outs of the industry that to call the company an expert videographer is a bit of an understatement. As time goes by, Janis Productions continues to progress and advance its commitment to great service and quality event videos. The company never ceases to understand the nuts and bolts of the industry, including the not-so-readily-seen demands of consumers and the challenges that the industry faces.
Aside from experience and a reputable name, the following are the top reasons why Janis Productions is the best videographer in Rhode Island and surrounding areas.
1. End-to-End Assistance
Janis Productions' secret towards meeting client expectations lies in its end-to-end assistance approach. Clients are given no-nonsense guidelines and advice every step of the process (whether wedding videography, bar/bat mitzvah videography, or event videography).
2. Experienced  Professional Videographers
Janis Productions consists of highly respectable experts in the video and film production industry. These professionals know the essence of team play, and thus work together to produce highly creative event videos.
3. Exceptional Methods and State-of-the-Art Equipment
The company understands the importance of using the latest technology to make sure that the resulting video embodies and reflects exactly what clients expect. Its cameramen are equipped with high definition cameras, and editors demonstrate their technical wizardry using cutting-edge editing tools and facilities.
Check out these archived videos via Janis Productions
Rhode Island, being one of the smaller states in the country, still has much to offer brides and grooms for their wedding ceremony and reception. With amazing towns like Newport and Providence, Rhode Island is top rate for all facets in weddings.
So, if you're looking for the very best in wedding videography for your Rhode Island wedding, contact Janis Productions today!