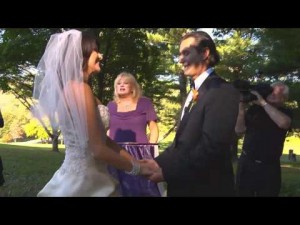 Planning to get married in the Providence RI and you are in need of the best wedding videography services?
Janis Productions is a full service wedding videography company which has been serving satisfied clients for more than 25 years. Have Janis shoot your upcoming Providence RI wedding.
Since its founding in 1983, Janis Productions continue to provide excellent production value and services in Rhode Island, Massachusetts, and Pennsylvania. Our team of expert videographers and editing wizards use the highest quality professional cameras and equipment.
Every year, we upgrade our facilities to make sure that we are never left behind in terms of advancements in the film of event  and wedding videography.
Our creative team is very well versed in various aspects of production including weddings, Bar/Bat Mitzvah, company events, music videos, and proms to name a few. We have partnered with several leading brands in television and radio as well. Our constant partnerships with top businesses reflect that they trust our capabilities and strengths.
Janis Productions, in creating great videos, draw inspiration from its clients. Because the event is surely something personal and unique to a couple or family, we always come up with a concept that is only for you. When you show these videos to a friend or family member they will surely smile and be able to associate your personality with the style that your videos are edited. We listen to you and your requests. In front of our camera crew, you don't need to act or feel uneasy because our experienced videographers work best in the backgrounds capturing events naturally.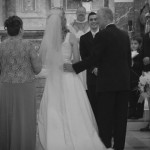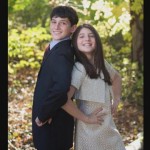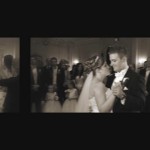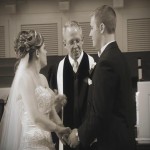 We furnish crystal clear copies of your wedding or special events video in DVD disks or Blu Ray disks. Through this, you are assured of a good quality for playback. Videos have high resolution, good sound quality and noise-free. Nothing beats Janis Productions' top quality.
Getting married in the capital and most populous city of Rhode Island is indeed fun and exciting. Providence is perfect for weddings because it has wide collections of hotels, shops and restaurants to offer. It has many elegant places, beautiful gardens, and exciting events all year round. Providence is indeed a special place to say I do's.
Among the famous reception sites in Providence RI, include:
Providence Biltmore Hotel
The Westin
Renaissance Providence Hotel
Providence Marriot Downtown
The Hotel Providence
Providence RI Wedding ceremony sites:
First Unitarian Church of Providence
Grace Church Providence
Congdon Street Baptist Church
Please take the time to look over our website for some wedding videography samples. You can contact Janis Productions anytime through our contact details listed in the Contact Us page.