In need of the very best in wedding videography for your upcoming Pitman NJ event, wedding or bar mitzvah?

Then Janis Productions of Philadelphia PA is the answer you are in need of, in Pitman NJ.
Choose the top in wedding videography…..Janis Productions! With just about 3 decades of professional experience in the wedding marketplace, Janis Productions is one of the original "wedding videography artists" and has produced 1000s of videos through the years. Providing service to the greater Philadelphia, New Jersey, South Jersey, Delaware and New York, certainly in the Pitman NJ area!
Posted below are a couple of our first-rate wedding videos for your viewing pleasure!
The Foundation of Janis Productions
Award winning For over twenty five years, Janis Productions of Blue Bell PA has improved upon the art form referred to as wedding videography. Delivering countless numbers of wedding, bar mitzvah and event video productions progressively. In the process, have created wedding videography techniques many other videographers still struggle to imitate.
At Janis Productions, it's never just another wedding. We listen closely. We pay remarkable attention to every detail. Janis is with you from the initial conference all the way to your wedding day and beyond, into post video editing and production. You will deal with an expert videography/video production staff dedicated to creating a wedding video tailored to your specific requirements and budget. Janis Productions will be there to help make your dreams come true by providing you with the absolute best in wedding videography services.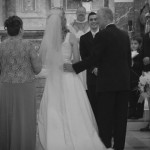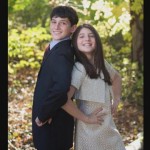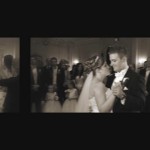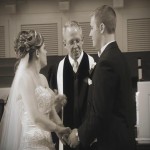 Janis is additionally a highly acclaimed and established video production company for bar mitvahs, bat mitzvahs and various events. Give us a call of your next celebration! The following are some of our bat mitvahs and events!

Janis Productions……The Definitive Option For Your Wedding Day Videographer:
-The absolute best skilled videography staff
-The entrepreneur, J. Bell, is among the top notch event videographers and producers in in the Northeast corridor
-Well over twenty Yrs of working experience in wedding videography and directing along with all areas of video production
-Creative skilled event video editing staff
-Top Rated Professional High Definition video cameras
-Digital multi-track audio recording
-AVID and Final Cut Pro video editing suites
-Blu Ray High Definition DVD authoring
-2 week turnaround on video editing, a wedding industry benchmark
Pitman NJ is a great city with much to offer in regard to weddings, receptions and many sorts of events. You may want to get in touch for recommedations about other wedding companies in the Pitman NJ area.
Take a moment get in touch with us at Janis Productions to discuss your upcoming Pitman NJ wedding day. We will be happy to share our numerous videography packages for your special wedding ceremony.
A couple more wedding videos…presented by Janis!