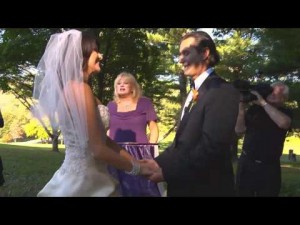 Looking for the very best in wedding videography for your Pennsylvania wedding?
Janis Productions of Philadelphia PA is your answer for videography on your very important wedding day.
Since 1983, Janis Productions has been the leading choice of clients within the Pennsylvania region and surrounding areas. Through the collective effort of the company's team of highly qualified videographers — coupled with advanced tools and equipment, and the company's unwavering dedication to outstanding event videography services — the company has produced over 5,000 event video productions.
Like most video production companies, Janis Productions recognizes that weddings, bar/bat mitzvahs, and other special occasions are major events in life; but unlike other companies, Janis Productions understands the importance of incorporating different essential artistic elements and cinematic techniques to better preserve every memory of the said events.
For more than 25 years, the company has been providing Pennsylvania-based clients with excellent artistic renditions of their weddings and bar/bat mitzvahs. It has been hailed as a master in event videography, wedding videography, and bar/bat mitzvah videography. Janis Productions offers the following guarantees on their services.
Even though we're based in Philadelphia PA, we provide wedding videography services to all parts of Pennsylvania, including:
How Janis Productions Can Help You…..
• Pioneering Event Production Ideas
Janis Productions has pioneered and mastered different creative wedding videography ideas that make weddings, bar/bat mitzvahs, and special events truly memorable. The company's team of highly professional videographers listen to clients, determine their needs, and offer fresh and unique solutions.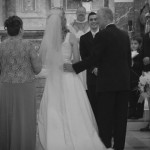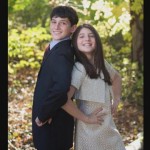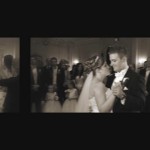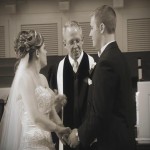 • Innovative Cinematography Techniques
The company's team of videographers employ different cinematic techniques that highlight even the smallest details, thereby allowing newlyweds to remember their wedding day as the most important event in their lives each time they seat back and watch their wedding (or other special events) video.
• Award-Winning Team of Videographers
Janis Productions maintains a team of well-experienced and highly knowledgeable videographers who provide clients with end-to-end assistance for their wedding videography, bar/bat mitzvah, and event videography needs.
• State-of-the-Art Equipment and Facilities
To capture the glorious moments and important details of weddings, bar/bat mitzvah, and special events, the company's videographers are equipped with the latest equipment and cutting-edge facilities, providing top-notch video and audio quality.
• No Confusing Fees and Charges
Janis Productions is known to provide full, honest, and transparent fee disclosure before any work starts.
Event videography is the art of documenting or preserving every important detail of an event (such as weddings and bar/bat mitzvahs). Through tried-and-tested cinematic styles and techniques, an event videographer can transform a dull occasion into a social function that can be cherished for a lifetime. From the busy details of preparation up to the jolly ambience at the reception, every moment of an event is captured through a highly creative video.
And two more archived wedding videos…
Pennsylvania is a state that is as culturally diverse as just about any state in the country. And with regard to weddings, you can find all types of backdrops for that special wedding day…..in Pennsylvania.
So, if you're looking for that special wedding videography piece for your upcoming Pennsylvania based wedding, contact Janis Productions today!!