In need of the very best in wedding videography for your upcoming Pennsville NJ event or wedding?

You need to touch base with Janis Productions to discuss your videography preferences for yout approaching Pennsville NJ wedding.
Choose the absolute best in wedding videography…..Janis Productions! With nearly 3 decades of expertise within the wedding marketplace, Janis Productions is one of the original "wedding videography artists" and has created countless videos throughout the years. Providing wedding videography service to most states in the Northeast section of the US with our top of the line videography services, we additionally travel to distant destination locations providing you with the finest in wedding videography., notably in the Pennsville NJ area!
Two Janis Productions Wedding Event Videos
Videography Gurus Since 1983….A Brief History
Leading Janis has devoted in excess of twenty five yrs mastering the fine art of wedding videography in the Phila region. Janis has filmed and produced well over 5000 wedding and special event videography productions. Along the way, have pioneered videography skills many other videographers fail to imitate.
At Janis Productions…..All events, weddings and bar/bat mitzvahs are special. Janis is with you every step of the way, from the very first meeting to the special wedding ceremony and beyond.. You will work with a professional video production staff devoted to developing a wedding video tailored to your specific requirements and budget. Janis Productions is here to help with making your dreams come true by supplying you with the absolute best in wedding videography services.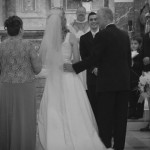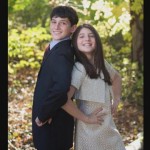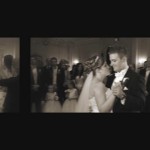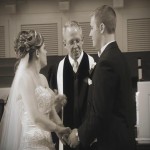 Janis is additionally a highly acclaimed and established video production company for bar mitvahs, bat mitzvahs and various events. Give us a call of your next celebration! The following are a couple of our bat mitvahs and events!

Just what Makes Us the Best:
-Focused skilled videography crew
-The owner, J. Bell, is considered one of the top videographers and film producers in Philadelphia
-Well over twenty Yrs of working experience in wedding videography and directing along with all areas of video production
-Artistic skilled event video editing team
-Top Rated Professional High Definition video cameras
-Digital multi-track audio recording
-AVID and Final Cut Pro film editing suites
-Blu Ray Hi-def Resolution DVD authoring
-Two week turnaround on wedding video editing packages, an industry standard
Pennsville NJ is a terrific community with much to provide with regard to weddings, receptions and many varieties of events. Furthermore, with Janis Productions, we may be able to supply you with suggestions for other wedding vendors in the Pennsville NJ vicinity!
Consequently, you ought to consider getting Janis Productions for your upcoming Pennsville NJ wedding event. We will provide you the finest in wedding videography services.
And below are two more parting wedding event videos!