Searching for the very best in wedding videography for your planned Palmyra NJ wedding day?

You should really email Janis Productions to work out your videography needs for yout approaching Palmyra NJ wedding.
Award winning Janis Productions specializes in professionally shot wedding videography in conjunction with bar mitzvahs, bat mitzvahs and events. Serving the greater Philadelphia, New Jersey, South Jersey, Delaware and New York, especially in the Palmyra NJ area!
Here are a couple of our fine wedding videos for your personal viewing pleasure!
Our History In Wedding, Bar Mitzvah and Event Videography
Award winning Janis Productions has spent more than twenty five yrs perfecting the fine art of wedding videography in the Philadelphia area. We have produced over 5000 wedding, bar mitzvah, bat mitzvah, special occasion, and event videography productions. In the process, have pioneered videography techniques other videographers still struggle to imitate.
To us, it's never just another event. We listen. We pay incredible attention to every detail. We're with you from the first meeting up to your wedding day and beyond, into post-video production. You will deal with a professional videography/video production team devoted to creating a wedding video personalized to your particular requirements and resources. Janis Productions is here to make your dreams come true by providing you with the absolute best in videography services.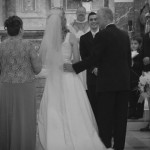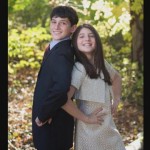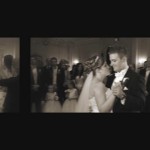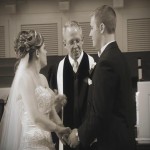 In addition to wedding videos, Janis can provide full video production solutions for bar mitzvahs and various events. Our bat mitzvah video production is the best! Go ahead and give us a call relating to your next bar mitzvah and/or event! The following are two of our bat mitvahs and events!

Janis Productions……The Only Option For Your Wedding Day Videography Company:
-Committed professional videography crew
-The proprietor, J. Bell, is undoubtedly one of the top rated video production experts and film producers in in the Northeast corridor
-25+ Years of working experience in event videography and video production
-Artistic skilled event video editing staff
-Broadcast Quality High-definition cams
-Digital multi track audio recording
-Avid film editing suites
-Blu-Ray Hd DVD authoring
-Two week turn-around on wedding video editing packages, a wedding industry standard
Palmyra NJ is a superb town with much to offer with regard to weddings and other forms of celebrations such as bar mitzvahs and birthday parties. Janis Productions really should be on your contact list for wedding, bar mitzvah or event videography in the Palmyra NJ vicinity!
All in all, you should give some thought to choosing Janis Productions for your upcoming Palmyra NJ wedding ceremony. We will present you the finest in wedding videography services.
And here are two additional parting wedding day videos!