Searching for the very best in wedding videography for your Ocean City NJ wedding ceremony?

Then Janis Productions is the answer you are looking for, in the area of Ocean City NJ.
Janis Productions, the leading wedding videography firm, has been a pioneer in the wedding industry for over two-and-a-half decades. Serving the Washington DC to Boston corridor, especially in the Ocean City NJ area!
A sample of Janis Productions wedding videography!
Videography Experts Since 1983….A Brief History
Award winning Janis Productions has spent more than 25 yrs refining the craft of wedding videography and wedding video production in the Philadelphia region. Producing thousands of wedding, bar mitzvah and event video productions progressively. Along the way, have developed wedding videography techniques many other wedding videographers continually struggle at imitating.
At Janis Productions…..All weddings and events are unique. We listen. We pay incredible attention to every detail. Janis is with you from the 1st conference all the way to your wedding day and beyond, into post video editing and production. You will work with a skilled videography team committed to creating an event video customized to your specific needs and resources. Janis will be there to help with making your wishes come true by providing you with the very best in wedding videography services.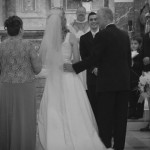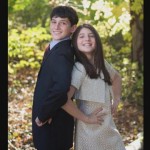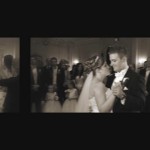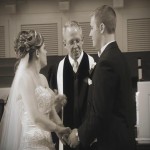 In addition to weddings, Janis Productions can deliver full videography offerings for bar mitzvahs and various events. Our bar mitzvah videography is unparalleled! Please give us a call concerning your future bar mitzvah, bat mitzvah or event! Here are a couple of our bar mitvahs and event coverage!

What Makes Us the Best:
-Dedicated professional videography staff
-The owner, John Bell, is one of the top videographers and film producers in in the Northeast corridor
-25+ Years of experience in wedding videography and directing along with video production
-Artistic professional wedding video editing crew
-Top Rated Professional High-definition cameras
-Digital multi track audio recording
-AVID and Final Cut Pro film editing stations
-Blu-Ray Hi-def Resolution DVD authoring
-2 week turn-around on video editing, an industry standard
Ocean City NJ is an incredible city and resort town with a lot to choose from in regard to weddings and receptions. Feel free to contact us for recommedations about various other wedding sources in the Ocean City NJ area.
So, if you're in the market for a top ranked wedding videography firm for your upcoming Ocean City NJ wedding day, then you should certainly consider Janis Productions to help convey your wedding day celebration to dvd.
Two more wedding videos…compliments of Janis Productions!