Having a North Carolina wedding and now looking for an expert wedding videography company?
Janis Productions is the best choice for your upcoming North Carolina event or wedding.
Janis Productions, the top wedding videography corporation, is a pioneer and catalyst in the wedding industry for well over 20 years. Serving most of the Northeast with our top rated videography services, we can also travel to destination locations to provide you with the finest in wedding videography, especially in the North Carolina area!
2 Janis Productions Wedding Day Videos
Our Background In Wedding and Event Videography
Leading Janis Productions has invested well over twenty five years perfecting the fine art of wedding videography in the Philly region. Creating thousands of top notch wedding video productions through the years. In the process, have created videography skills other videographers continually struggle at imitating.
To us, it's never just another wedding. We are able to give you all of the necessary support from before the actual wedding and beyond.. You will work with an experienced videography team dedicated to developing a wedding video customized to your particular demands and resources. Janis Productions is here to help with making your wishes come true by supplying you with the absolute best in wedding videography services. We also offer a full video production with regard to gaming and other types of videography and video production.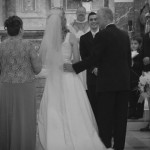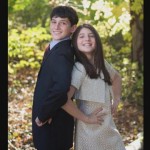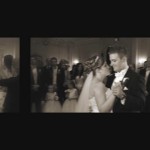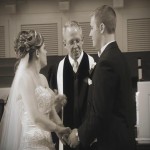 Along with weddings, Janis can provide full videography solutions for bar mitzvahs, bat mitzvahs and events. Our bar mitzvah videography is the very best! Do give us a call concerning your next bar mitzvah, bat mitzvah or event! Here are a couple of our bat mitvahs and event coverage!
What Makes Janis Productions The Ideal Solution For Videography in North Carolina:
-Devoted expert videography staff
-The founder, John Bell, is undoubtedly one of the top rated event videographers and film producers in Philadelphia
-Twenty five plus Years of working experience in videography and directing along with video production
-Creative professional event video editing staff
-Top Rated Professional High-definition video cameras
-Digital multi track audio recording
-AVID and Final Cut Pro video editing rooms
-Blu-Ray Hi-def Resolution DVD authoring
-2 week turnaround on video editing, an industry standard
North Carolina is a great state with a lot to choose from with regard to weddings and other types of celebrations such as bat mitzvahs and birthday parties. You can contact us for inquiries about various other wedding sources in the North Carolina area.
All in all, you should certainly give some thought to choosing Janis Productions for your upcoming North Carolina wedding event. We will present you the absolute best in wedding videography services.
And here are a couple additional parting wedding day videos!