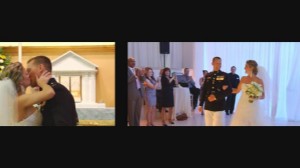 In need of the very best in wedding videography for your forthcoming New York City NY wedding?
Then Janis Productions of Philadelphia PA is the solution you are searching for.
Industry leading Janis Productions are leaders when it comes to professionally shot wedding videography coupled with bar mitzvahs, bat mitzvahs and events.
Providing wedding videography service to most states in the Northeast section of the US with our top of the line videography services, we also travel to distant destination locations to provide you with the best in wedding videography.
Janis Productions…….Authoritative Videography Experts Since 1983
Top rated Janis Productions has spent more than twenty five years perfecting the fine art of wedding videography and wedding video production in the Philadelphia area. Janis has filmed and produced over 5000 wedding, bar mitzvah, bat mitzvah, special occasion, and event videography productions. In the process, have developed videography skills other videographers continually struggle at imitating.
At Janis Productions…..All events, weddings and bar/bat mitzvahs are special. We listen closely. We pay remarkable attention to every detail. We're with you from the first conference up to your big day and beyond, into post-video production. You will deal with an experienced video production crew dedicated to creating an event video tailored to your special needs and budget.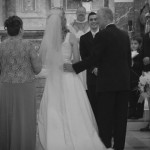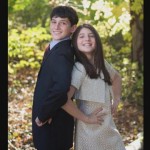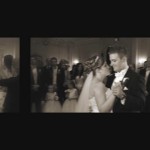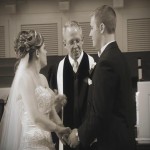 Janis is here to help with making your wishes come true by supplying you with the very best in wedding videography services in New York City NY along with all the surrounding boroughs and counties in the NYC area.
Just what Makes Janis Productions The Ideal Choice For Wedding/Event Videography in NYC:
-Devoted skilled videography staff that's second to none
-The owner, J. Bell, is among the top video production experts and film producers in the entire Northeast area of the US
-Twenty six plus Years of experience in videography and video production
-Innovative professional wedding video editing staff
-Top Rated Professional High-definition cameras
-Digital multi-track audio recording
-AVID and Final Cut Pro video editing rooms
-Blu Ray Hi-def Resolution DVD authoring
-Two week turn-around on wedding video editing packages, an industry standard, especially for New York City
New York City NY, probably one of the best cities in the world, is an amazing town with much to choose from with regard to weddings, receptions and many kinds of events. Whether you want a wedding that ultra glamorous, urban, outdoors, or at a particular landmark, there are many top rate options in New York City.
Listed below is a simple listing of the many unique types of wedding venues which New York City NY has to present.
City Hall Restaurant
Millenium Broadway Hotel
Andaz Wall Street
Tribeca Cinema
Russian Tea Room NYC
The Altman Building
That is just a small sampling of the wedding venues that New York City has to offer…
Consequently, you should certainly consider choosing Janis Productions for your upcoming New York City NY wedding ceremony. We will present you the very best in wedding videography services in the NYC area.