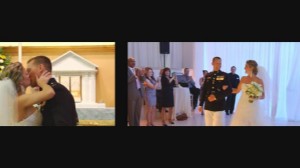 In need of the absolute best in events or wedding videography for your upcoming Lowell MA event?
Janis Productions will capture all the wonderful sights and sounds of your wedding or bar/bat mitzvah celebration and turn them into videos that you will surely keep.
Janis Productions is a team of professional videographers, camera crew, editors and directors whose 3 decades of experience and unparalleled success continue to provide Lowell MA residents with excellent solutions to their event videography needs.
Janis Productions never stops to create videos of your once in a lifetime memories with passion, commitment, and distinctive style. Our staff sits with you from start to finish, respecting your opinions and needs. We never fail to work hard in providing only the top quality mementos you will be proud to share with loved one and friends….via the very best in wedding videography.
To ensure that our clients experience 100% customer satisfaction, each project is jam-packed with the following benefits:
•Experts and Well-Trained Professionals handle the event
Janis Productions is proud of its excellent team of videography geniuses and editing masters whose knowledge of the field will surely make your videos top rated
• HD Cameras and Advanced Editing Tools are used
Every DVD or Blu-Ray copy of your video will surely have high resolution and sound quality because we only use the latest technologies and facilities. Our team specializes on advanced cinematic effects so your videos come out with elegance and professionalism, much like a movie.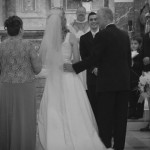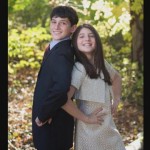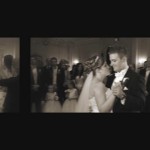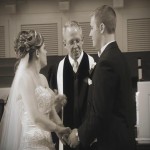 • Concepts are Personalized and Fresh
Janis Productions is always innovative and inventive, taking the lead in conceptualizing never seen before ideas and presentations. We are sensitive to your preferences so they are put into consideration each.
• Customer Service is World Class
We don't just make great videos, we also foster great relationships. Janis Productions puts its clients first in whatever it does. Our staff is very approachable and accommodating, and everyone will surely assist you every step of the way. You can tell us anything, from the smallest details and we will be prompt with our actions in any stage of the wedding videography production.
Lowell MA is a nice place to start a family because all elements that make up a quality neighborhood is there. Everyone still great each other, call each other by names – you can certainly feel that small-town bonding despite having the many of the amenities of a larger city. Many people from various parts of Massachusetts choose Lowell as a wedding venue because it is a lovely town with lots of ideal places for your photographs and romantic moments.
Lowell MA Wedding Ceremony:
Christ Church United UCC in Lowell
Saint Michael Parish
Saint Anne's Episcopal Church
Lowell MA Wedding Reception:
U Mass Lowell Inn & Conference Center
Middlesex Community College Historic Properties
The Brewery Exchange.
Simply browse our website to learn more about our services. You can also find more details in our Contact Us page about wedding videography in the Lowell MA region.