Janis Productions, the standard in wedding videography, is the very best option for your upcoming Long Branch NJ event or wedding.
Choose the best in wedding videography…..Janis Productions! With virtually three decades of professional experience in the wedding market, Janis Productions is among the original "wedding videography artists" and has created thousands of videos throughout the years. Providing wedding videography service to many states in the Northeast section of the US with our top rated videography services, we can also travel to destination locations providing you with the finest in wedding videography., notably in the Long Branch NJ area!
An example of Janis Productions wedding videography!
Our Track Record In Wedding Videography
Top rated For over 25 yrs, Janis Productions of Blue Bell PA has perfected the art form generally known as wedding videography. Janis has produced well over 5000 wedding and bar/bat mitzvah video productions. Along the way, have pioneered wedding videography methods many other videographers continually struggle at imitating.
At Janis Productions…..All events, weddings and bar/bat mitzvahs are unique. Janis is with you all the way, from the first conference to the special wedding day and beyond.. You will deal with an experienced videography/video production staff dedicated to creating an event video customized to your special requirements and budget. Janis is here to help make your dreams come true by providing you with the very best in videography services for Long Branch NJ.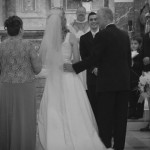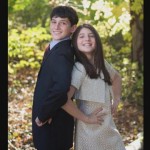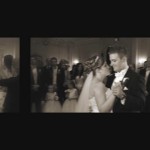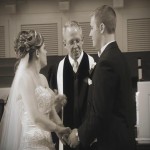 Aside from weddings, Janis provides full videography services for bar mitzvahs, bat mitzvahs and events in Long Branch NJ. Our bat mitzvah videography is the best! Feel free to give us a call about your next bat mitzvah and/or event! Here are some of our bar mitvahs and event coverage!

Why You Ought To Choose Janis Productions:
-Committed skilled videography staff
-The entrepreneur, John Bell, is certainly one of the top videographers and producers in Philadelphia
-Well over twenty Yrs of experience in videography and production
-Innovative professional video editing team
-Top Rated Professional High Definition video cameras
-Digital multi-track audio recording
-AVID and Final Cut Pro video editing suites
-Blu Ray Hi-def Resolution DVD authoring
-2 week turnaround on video editing, a wedding industry benchmark
Long Branch NJ is an awesome city with much to provide with regard to weddings and various other types of celebrations like bat mitzvahs and birthdays. You can also contact us for inquiries about other wedding companies in the Long Branch NJ region.
That being said, if you happen to be shopping for a high end wedding videography company for your upcoming Long Branch NJ wedding day, then you need to give consideration to Janis Productions to help convey your wedding day festivities to dvd.
And below are two more parting wedding day videos!