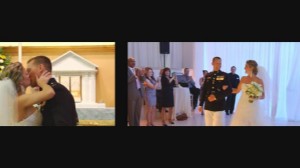 Looking for the best in wedding videography for your King of Prussia PA wedding?
Not only is Janis Productions recognized as the best in King of Prussia, it is also a top choice for other cities in Pennsylvania.
Experience our flawless wedding videography skills. Call us now for videos that will last forever.
In Janis Productions, we strive to ensure that our videos reflect your most amazing day with every detail anticipated. From preparations to the event itself, our team covers it all highlighting your best memories, your biggest smiles and your sweetest tears. We have been in this industry for more than 25 years now and our wide range of experiences with different events (wedding, bar/bat mitzvah, baptisms, birthdays) made our staff even more sensitive to the demands of various personalities. We know very well the ins and outs of event videography and we constantly try to overcome challenges faced by this industry.
Brides and Grooms of King of Prussia PA simply love these things about Janis Productions: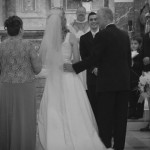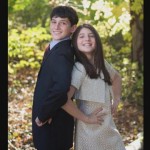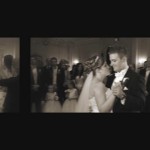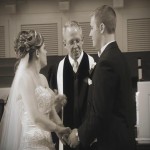 1. Experienced Professional Videographers
Janis Productions consists of well trained industry experts whose aim is to create stunning and unique mementos of people's glorious moments. Our videographers, cameramen, editors and crew work together to complement each other's knowledge and techniques.
2. End-to-End Assistance
Janis Productions never fail to meet a client's expectation because of the company's open communication with them. Clients are part of the planning process and they are always given guidelines and advice every step of the way.
3. Brilliant Methods and Advanced Equipment
In order to reflect the client's ideas as well as the creative team's vision for a wedding video, high definition cameras and cutting-edge editing tools are a must. That is why Janis Productions continuously invests in the latest technology
Feel free to contact us to discuss any aspect of your wedding coverage concerns.
King of Prussia is known nationwide for its retail shopping. In fact, the largest shopping mall in the United States in terms of space and size, the King of Prussia Mall, is located here. But while most may shop for clothes, beauty supplies, or appliances, a certain few prefer King of Prussia as a place to tie the knot.
King of Prussia PA Wedding Ceremony Sites
Mother of Divine Providence Church
King of Prussia Church of Christ
Hope Community Church
Mother of Divine Providence
King of Prussia PA Wedding Reception Sites
Radisson Hotel Valley Forge
Waterford Ballroom
The Montrose Mansion
Maggiano's Little Italy
So, if you're getting married in the King of Prussia PA area and in need of the best in wedding videography, then Janis Productions of Blue Bell PA is the answer…