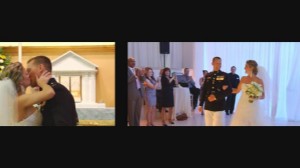 Looking for top quality wedding video coverage services for your Hartford CT wedding?
Choose only Janis Productions for authentic, emotional films, created by the most talented artists in the business. 
One of the most awaited moments in our lifetime are weddings, not just our own but also weddings of our loved ones.
As they often say, a wedding is the beginning of a new chapter in a person's life so whatever you do afterwards, a wedding you cannot easily bring back.
That is why most couples invest on quality photography and video coverage service to document and keep mementos of these special events. But unlike photos, videos can keep sounds, well wishes, actions and emotions that make them more effective in stirring nostalgic emotions.
When it comes to wedding videography, Janis Productions has carved a reputation equated to excellence and great artistic value. Janis Productions houses a team of industry professionals whose fruitful collaboration produces high quality videos edited with an advanced cinematic style. Since 1983, Janis Productions' collection of creative and stunning films grew along with the advancements of video production in general. This is because Janis Productions believe in the value of continued education, innovation and equipment upgrades. It is never left behind in this business. In fact, in most cases, Janis Productions is at the forefront paving the standards for the rest to follow.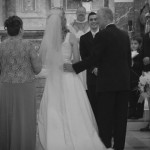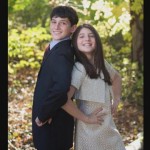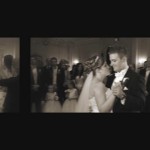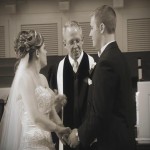 Here are some praises for the quality of work offered by Janis Productions:
"I would like to thank the staff for providing me and my wife a beautiful wedding video. I am not really a wedding video fan. As you know, guys don't really like the cheesy and mushy stuff. But I must say, I liked watching our own video. It was not exaggerated, it was not over-edited, it was not mushy at all. It was just perfect. They captured clips of all our close friends, our families and I can't believe they caught me shedding a few tears. The final copy was clear and sounds were good. I actually have a copy in my Ipad now. It's really refreshing to watch each time. Thumbs up guys!"
"After seeing my friend's wedding video which was done by Janis Productions, I began to understand why they say wedding videos are a form of art. They simply are. The video was creatively done, the edits where smooth and the concepts itself makes you want to love the couple even more. I will surely hire you guys for my wedding next year Kudos!."
Hartford is the capital city of Connecticut and it is booming with a lot of interesting venues for weddings and parties. Hartford's neighborhoods are diverse and historic, perfect for whatever special wedding theme you have in mind.
Some unique wedding ceremony sites in Hartford CT:
Lady Katherine Cruises- Have your wedding ceremony on the top deck, your reception down below
The Boathouse- Outdoor ceremony on the patio, reception in the boathouse
The Society Room of Hartford – for a classic gala surrounded by wooden walls
Hiring a professional wedding videographer will put you at ease on your wedding so contact Janis Productions today.