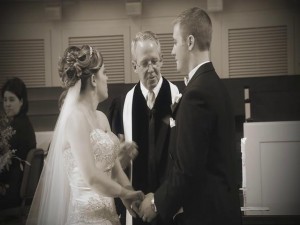 Need the very best videography company for an upcoming wedding, Bar/Bat mitzvah or special event in Harrisburg PA?
Janis Productions is Harrisburg PA's number one choice for wedding videography.
Our excellent video coverage service is a result of 28 years of dedicated commitment towards producing high quality videos to preserve wonderful memories of people. A wedding, a birthday, an anniversary are once-in-a-lifetime moments that we can never bring back but we could always relive through pictures and films.
But the question is can videographers transcend past the mere video recording process and be able to capture vividly all those emotions in every event. Trust that Janis Productions will do exactly just that. Your happiness… we will paint in beautiful images for you.
For Janis Productions, video is more than just a tool for entertainment; it is art where we can always innovate to create one-of-kind videos that can inspire or stir nostalgic emotions.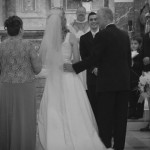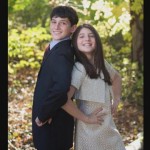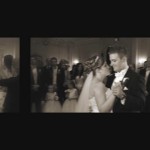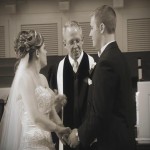 Janis Productions does event videography of all kinds, but the company specializes on wedding videography and bar/bat mitzvah videography in particular. We have the best people of the industry. You can depend on our talented cameramen and videographers working round-the-clock to capture every moment of the event. Each project is led by top directors to ensure that the coverage goes smoothly from beginning to end. Finally, our editors will do their magic to bring those footages together using only the latest editing techniques to give you a video even others will never forget.
Janis Productions praised by Harrisburg PA clients because of 3 reasons:
• Excellent Team of Videography Masters and Editing Wizards
Janis Productions houses a team of industry-trained professionals with years of experience in wedding videography as well as all types of video production. These professionals are already highly knowledgeable but they still continue to invest their time in learning new things to give you fresh ideas each time. They are sensitive to your preferences so they put them in consideration for every output.
• HD Cameras and Advanced Editing Tools
To match the performance of its creative team, Janis Productions invest on the latest editing technology. The company considers itself as one of the industry's trendsetter when it comes to event videography (wedding videography and bar/bat mitzvah videography), so it surrounds itself with the latest technology.
•Superb Customer Service
Aside from its amazing outputs, Janis Productions gained a lot of loyal clients because of establishes a special bond between them. Our team is sensitive and responsive to your requests. We always put our costumers first and we are always transparent with our financial transaction. There are no hidden charges whatsoever.
Simply browse our website to learn more about our services. You can also find more details in our Contact Us page. You can request a quote on our website and we will respond to your wedding videography request in a timely manner.
Here is Janis Productions' top picks for the capital city Harrisburg PA:
Harrisburg PA Wedding Sites
Calvary United Methodist Church
Cathedral Parish of St. Patrick
Market Square Presbyterian Church
Harrisburg PA Wedding Receptions
Crowne Plaza Harrisburg – within walking distance to the acclaimed Restaurant Row
Hilton Garden Inn Harrisburg East – perfect combination of affordability and luxury
The Civic Club of Harrisburg – for a historic Tudor-style mansion experience
Felicita Mountain Resort – just what you want for outdoor weddings
And a couple more wedding videos from the Janis archives…
Harrisburg, the capital of Pennsylvania, is a mix of colorful history and tightly knit community. Visitors can enjoy historical exhibits, art museums, deliciously cooked food, inland festivals and leisure activities along the beautiful river banks of Susquehanna. People in Harrisburg thrive in the simple joys of life – backyard barbecues, family strolls or bike rides near the river to enjoy the view. With such a lovely atmosphere, Harrisburg PA is an amazing place to tie the knot and start your own family.
So, make sure Janis Productions is on your wedding list when deciding which route to take for wedding videography in Harrisburg PA.