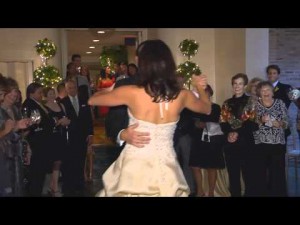 In the market for the very best in wedding videography for the Haddonfield NJ area? 
Then Janis Productions of Blue Bell PA is the answer for all your wedding videography needs!
For almost three decades, Janis Productions has been the Haddonfield NJ leading choice for event videography (wedding videography and bar/bat mitzvah videography).
Since its inception in 1983, the company has covered thousands of events and special occasions, and has put together every captured moment in a masterfully crafted video. Aside from event videography, the following are the services offered by Janis Productions.
• wedding videography
• bar/bat mitzvah videography 
Janis Productions was founded by John Bell, a former NFL Films producer and expert cinematographer, with the main goal of re-shaping the industry with innovative video production solutions and fresh, unique ideas. Twenty-eight years later, the company has produced over 5,000 videos, and accomplished thousands of projects.
The company prides itself on the following.
• unique wedding videography ideas
• advanced cinematic techniques
• state-of-the-art editing facilities
• Blu Ray or DVD authored videos
• highly trained professionals
• impeccable customer service 
There are plenty of reasons why Haddonfield NJ, a town of approximately 12,000 residents, sits on top of reputable publications' list of the Best Places to live in America. From the New Jersey Monthly to the Philadelphia Magazine, Haddonfield has been recognized for its proximity and convenience to the good things in life. For instance, it is just a ten- to twenty-minute ride from the main bridges connecting New Jersey to key states in the country, Philadelphia and New York.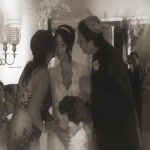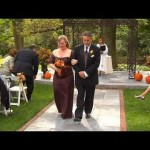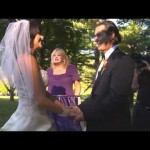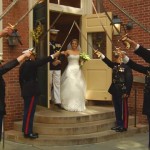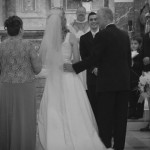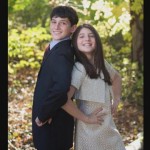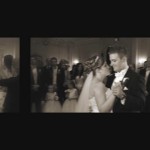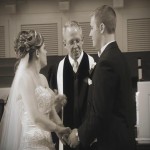 This recognition is probably one of the reasons why marrying couples flock to this town to celebrate their wedding day. But aside from weddings, special occasions such as bar/bat mitzvahs and anniversaries are also celebrated in Haddonfield.
Here are some of the top reception venues in Haddonfield.
• Collingswood Grand Ballroom
• Doubletree Guest Suites Mt. Laurel
• Tavistock Country Club
• The Merion
• Luciens Manor
2 more archived wedding videos from the Janis Productions' vault…
For more information on Janis Productions and its wedding videography services in Haddonfield NJ, or your suggestions and comments, please feel free to contact us to discuss your upcoming wedding.