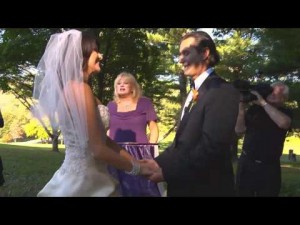 Are you looking for a name that is attached to "high quality" when it comes to wedding videography in Greenwich CT?
Janis Productions is the name that you need for anything having to do with wedding videography or anything in the field of video production.
Janis Productions is a pioneer events and wedding videography company serving the greater Greenwich CT region, producing over 5000 memorable videos for more than 28 years now.
It started with a simple vision of capturing special moments in people's lives and turn them into artistic and heartfelt videos that could help them relive all those wonderful moments in the future. Now Janis Productions has grown into a company whose experience and world-class quality is unmatched, making it a top service provider especially for weddings and Bar/Bat mitzvah celebrations.
Janis Productions believe that your wedding film must showcase your love story so its goal has always been to tell that story and capture all those wonderful emotions so your story will be shared and will live forever. In order to allow the story to unfold naturally among us, our expert videographers always maintain a low profile. You will not feel uneasy or self-conscious nor will your guests feel uncomfortable because we work in unobtrusive ways.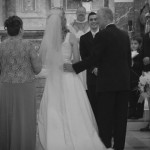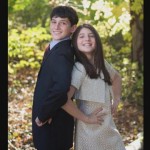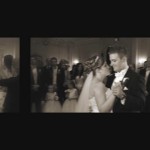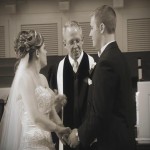 Brides and Grooms of Greenwich CT praise Janis Productions for remarkable things such as these:
1. Experienced Professional Videographers
Our videographers, cameramen, editors and crew work together to complement each other's knowledge and techniques. Our team is composed of only of experts whose aim is to create stunning and unique mementos of people's glorious moments.
2.  Brilliant Methods and Advanced Equipment
In order to reflect the client's ideas as well as the creative team's vision for a wedding video, high definition cameras and cutting-edge editing tools are a must. That is why Janis Productions continuously invests in the latest technology
3. Outstanding Customer Support
Janis Productions never fail to meet a client's expectation because of the company's open communication with them. Clients are part of the planning process and they are always given guidelines and professional tips along the way.
Greenwich CT is the southernmost municipality in Connecticut. It is a premier residential community dubbed as one of the best places to live in America. This is why many couples love to tie the knot in Greenwich and build their own families there.
Greenwich has many perfect venues for the wedding ceremony and reception.
Greenwich CT Wedding Ceremony:
1. Trinity Church
2. Saint Mary Parish
3. First Presbyterian Church of Greenwich
Greenwich CT Wedding Reception:
1. Hyatt Regency Greenwich
2.Delamar
3.Restaurant Jean-Louis
Feel free to contact us to discuss any aspect of your wedding videography coverage concerns. Our contact details can be found in the Contact Us page.