Having a Gloucester NJ wedding event and now looking for a qualified wedding videography firm?

Janis Productions, the standard in wedding videography, is the best choice for your upcoming Gloucester NJ wedding.
Top ranked Janis Productions specializes in skillfully filmed wedding videography in conjunction with many different types of events. Providing wedding videography service to many states in the Northeast section of the US with our high end videography services, we can also travel to distant destination locations providing you with the best in wedding videography., especially in the Gloucester NJ area!
Listed below are a couple of our fine wedding event videos for your personal viewing enjoyment!
Our Background In Wedding, Bar Mitzvah and Event Videography
Award winning For more than 25 years, Janis Productions of Blue Bell PA has improved upon the art form generally known as wedding videography. Creating thousands upon thousands of high end wedding videography productions over time. In the process, have pioneered wedding videography techniques many other videographers fail to imitate.
At Janis Productions…..All events, weddings and bar/bat mitzvahs are unique. We listen closely. We pay incredible attention to every detail. Janis is with you from the 1st meeting all the way to your wedding day and beyond, into post-video production. You will work with a professional video production crew dedicated to developing a wedding video personalized to your specific requirements and resources. Janis will be there to help make your wishes come true by providing you with the very best in wedding videography services.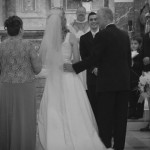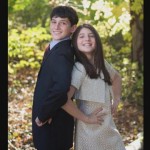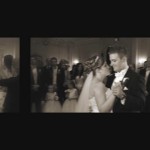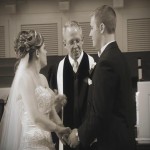 Janis is also a highly acclaimed and established video production company for bat mitzvahs and event coverage. Contact us of your upcoming celebration! Here are a couple of our bar mitvahs and events!

Just what Makes Us the Best:
-Dedicated expert videography staff
-The owner, J. Bell, is one of the top event videographers and film producers in in the Northeast corridor
-Over twenty Yrs of experience in wedding videography and directing along with all elements of film production
-Artistic skilled event video editing crew
-Broadcast Quality Hd video cameras
-Digital multi track audio recording
-Avid video editing rooms
-Blu-Ray High Definition DVD authoring
-Two week turnaround on wedding video editing packages, a wedding industry standard
Gloucester NJ is a wonderful destination with much to offer with regard to weddings. Furthermore, here at Janis Productions, we may be able to supply you with suggestions for other wedding providers in the Gloucester NJ area!
And so, if you happen to be shopping around for a top rate wedding videography business for your Gloucester NJ wedding, then you should certainly give consideration to Janis Productions to help bring your wedding day celebration to dvd.
A couple more wedding videos…presented by Janis!