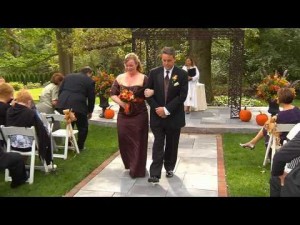 Are you looking for excellent wedding videographers in Framingham MA?

Janis production is your best choice when it comes to all types of event and wedding videography.
For 28 years now, Janis productions has been providing happy Framingham MA couples with the wedding videos of their dream.  The combination of impeccable artistry and superior service is what sets Janis Productions apart from the rest of the business.
The company ensures that every level of your perfect day is captured and stored into a beautiful memento you can watch again and again.
The high quality of work you can expect from Janis Productions is a product of vast experiences, ranging from individual parties to business events of some of the most prominent brands both local and abroad.
The company already crafted over 5000 memorable videos, such that Janis Productions emerged as one of the sought for event videographers of today. The Janis Productions experience is always worth every dollar you spend.
Contact us now so we can chat about the details of your Framingham MA event  (Weddings, Bar/Bat Mitzvah, Prom, Company Parties, etc.) and how we can contribute to its success.
Framingham MA is located 20 miles west of Boston offering easy access to premier amenities without the Boston price. It is a blend of historic homes, urban sites, and rural qualities. Interestingly, the town is widely recognized for The Framingham Heart Study which aimed to understand factors that contribute to cardiovascular disease. Now, Framingham is also a place where many sweethearts exchange their vows.
Janis Productions recommends these wedding venues in Framingham MA
Historic Village Hall
The Monticello Inn Framingham
The Sheraton Framingham Hotel & Conference Center
Janis Productions is always applauded by satisfied clients from all over the Northeast section of the US:
"Janis Productions equals professional work!"
The team of Janis Productions consists of professionals and experts, so every outcome is top rated. Our videographers, and directors are knowledgeable with the ins and outs of wedding videography production. Our talented editors use the latest editing tools and technology. Each video is stylish, elegant and unique so couples are completely satisfied with our work.
And here are a couple more wedding video archives for Framingham MA brides and grooms…
"The DVD copies are crystal clear and the sound quality is at its finest"
High resolution cameras are used to cover events. Noise are removed and footages are enhanced. The final film is stored in Blu-Ray or DVD disks giving good broadcast quality for playback. 
"My friends love my wedding video. After seeing it, they were all mushy and teary eyed. They say it makes them want to fall in love"
This is exactly because our camera does not settle for just plain recording. They pay special attention to even the most subtle and vivid emotions of your day. Is is important for our team to showcase your happiness, to tell the story of your love in the best way that we possibly can.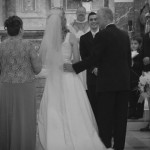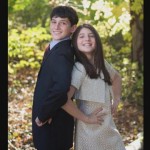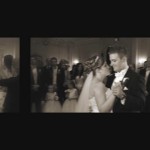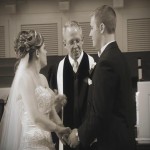 Remember to contact Janis Productions, the wedding videography specialists, for your upcoming Framingham MA wedding day!!