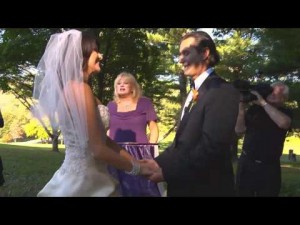 Need a top rated wedding videography firm for your Elizabeth NJ wedding or event?
Contact Janis Productions of Phila PA to discuss how we can provide you with the very best in wedding videography services for your planned Elizabeth NJ wedding!
For more than 28 years, Janis Productions has been providing excellent end-to-end service to Elizabeth NJ based clients and businesses for their video production and event videography (wedding videography and bar/bat mitzvah videography) needs.
The company has carved out a reputation as one of the area's (and the country's) topnotch wedding videography companies for its unique approach to videography and its highly creative methods. Every special moment and glorious memory of an event is captured by a team of experts using "state of the art" technology.
Aside from the above-stated advantages, Janis Productions wedding clients are guaranteed the following benefits.
• advanced cinematic techniques
• expert videographers / technical wizardry
• highly creative and artistic editors
• Blu Ray and DVD authored videos
Since 1983, Janis Productions has been exceeding the expectations of clients based in New Jersey (including Elizabeth and surrounding areas). The company has covered countless events and has produced over 5,000 videos. It has been the favorite for the following services.
• wedding videography
• bar/bat mitzvah videography
• event videography
Elizabeth, NJ is a large city located in the northwest region of New Jersey. Its motto, "Where history meets present" is truly an embodiment of the city's present-day activities and people. It is recognized as one of the country's most ethically diverse places with several historical landmarks, parks, and tourist attractions. It holds different festivals and celebrations, and is home to five-star hotels and shopping districts.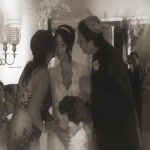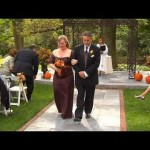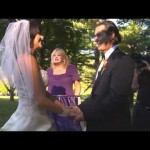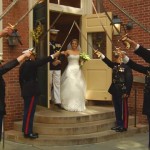 But aside from hotels, festivals, and shopping, Elizabeth is also one of America's favorite wedding destinations. Every year, local and non-residents get married in the city because of its distinct romantic aura. Among the most sought-after venues for weddings in Elizabeth are the following.
For Wedding Ceremonies
• Saint Mary's of the Assumption
• Winfield Scott Ballrooms
• Our Lady of Fatima Parish
For Wedding Reception 
• Grand Ballroom
• Wyndham Newark Airport Hotel
• Costas Ristorante
• State Side Reception – Solar Do Minho
And a couple more wedding videos….
For more information about Janis Productions and its wedding videography services available for the Elizabeth NJ region, please feel free to connect with us through the information posted on this website, or get in touch with us through phone, e-mail, or our Contact Us page. We will be more than happy to provide you assistance in any way.