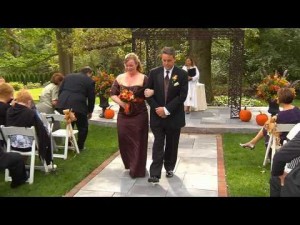 Are you looking for an excellent videography company in Easton PA for an upcoming event or wedding?
Janis Productions is here to provide Easton newlyweds with outstanding video coverage packages worth every dollar you spend.
We never compromise in quality and creativity, giving only the best outputs, which earned us high popularity among local and international businesses and events.
Throughout more than 25 years of existence producing over 5000 videos, Janis Productions emerged as one of the high-rated and in demand wedding videography companies in the industry.
Contact us for any of you Easton PA Events (Weddings, Bar/Bat Mitzvah, Prom, Company Parties, etc.)
Janis Productions have experienced wedding ceremonies in Easton PA
The Club at Morgan Hill
The Bank St Annex
Best Western Inn Easton
The Eastonian
As proof of our flawless service, we never fail to receive such high regards from our satisfied Easton PA clients:
"Janis Productions is a team of industry professionals whose products are unmatched"  
This is because the company only hires people who are experts in video and film editing and production. Not only that, we also invest in their continued education to learn mainstream developments and state-of-the-art techniques so we are never left behind.
"Having watched so many wedding videos, I thought they were all the same. But not until I saw those of Janis Productions "