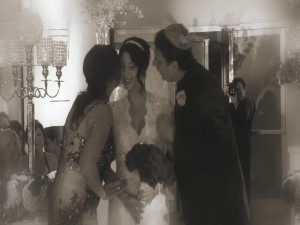 Need the very best wedding videographer for your Deptford NJ wedding?
You need to put Janis Productions at the top of your list!
For the past 28 years, Janis Productions has been providing Deptford, NJ with impeccable video production and event videography services.
The company has been established in the hearts of Deptford NJ residents as a brand synonymous to excellence, quality, and utmost professionalism.
Founded by John Bell in 1983, Janis Productions has emerged as one of the most sought-after videographer and video production service producer not just in New Jersey, but also in the whole country. To date, the company has thousands of loyal clients (businesses and individuals) and has produced over 5,000 videos (from wedding and bar/bat mitzvah videos to corporate videos).
Below is a list of Janis Productions services and specializations.
• Music Video Production
• Corporate Video Production
• Event Videography
• Wedding Videography
• Bar/Bat Mitzvah Videography
• Blu Ray and HD DVD Authoring
Aside from its unbendable commitment to customer service, Janis Productions is highly praised by loyal customers and clients because of the following reasons.
• Highly Creative and Experienced Team of Videographers, Cinematographers, Directors, and Editors
Janis Productions is home to the industry's top professionals. They recognize their importance as units of the organization, and thus work harmoniously together to accomplish their goals and objectives. Before a project starts, the team spends time to share ideas to make sure that plans are implemented properly.
• Advanced Cinematic Techniques and State-of-the-Art Facilities
Janis Productions fully understands that to concretize a creative idea, its professionals should be equipped with the right tools and cutting edge technology. So to be the best, the company invests not only in people but also in technology. High resolution cameras are used to cover events, and editors are equipped with the latest editing tools and technology to make sure that the resulting video comes out the way it was imagined to be.
• Janis Productions Advantage
Hiring Janis Productions provides clients with end-to-end assistance, truly innovative solutions, and unique video production ideas.
And finally, here are a couple more wedding videos compliments of Janis Productions:
Deptford, NJ (Deptford Township) is bordered by Philadelphia on the southeast and Atlantic City on the northwest. It holds different attractions such as the Rancocas State Park, Indian King Tavern Museum, New Jersey State Aquarium, and Deptford Mall, the seventh largest mall in the New Jersey region. But aside from the previously mentioned local attractions, Deptford attracts many marrying couples each year.
Below is a list of the most sought-after wedding ceremony and reception venues in Deptford.
Wedding Ceremony
• Church of the Holy Trinity
• Academy of Natural Sciences
• Holy Name of Jesus
• Old St. Joseph's Church
• Cathedral of the Woods
Wedding Reception
• Academy of Natural Sciences
• Park Hyatt at the Bellevue
• Pine Hill Golf Club
• The Down Town Club
To take advantage of Janis Production's top-quality services and expertise in wedding videography for your upcoming Deptford NJ wedding, please feel free to connect with us through either of the communication channels listed on our Contact Us page.