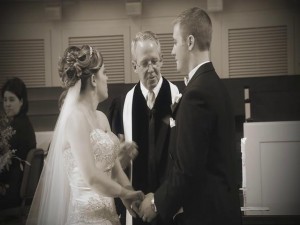 Excited for your wedding in Cranston RI? 
Contact Janis Productions for the best wedding videos to match your splendid magical moments.
Weddings are definitely one of the best things that could happen to people who are bonded with the greatest love and care for each other, and each other's family. It is an event that people could not resist spending months and months of time and preparations just to make everything perfect and memorable.
This is also the reason why newlyweds make it a point to have ways where they can look back at their weddings with pride and joy.
Nowadays, photos may be enough to preserve those moments but wedding videos are different and more special because you can hear voices and see actions as if the wedding comes to life at a glance. In Cranston RI, Janis Productions is your best bet when it comes to events  and wedding videography.
Janis Productions have been a part of over 5000 weddings and special events in its 28 years of existence. John Bell, a former NFL Films cinematographer and producer, started this company with a vision to create top quality videos, while constantly challenging and leading the field with various innovations.