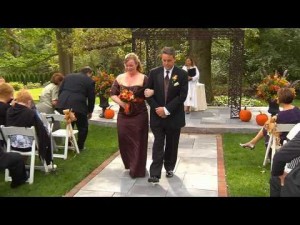 In need of the very best in event or wedding videography in Connecticut?
Then Janis Productions is the company to cover your Connecticut wedding like no other wedding videography company!
Contact us today to discuss your upcoming wedding or if you have any questions about the wedding industry in general. Contact Us 
Also check out the new testimonial page that will be updated in the coming weeks!
For more than 25 years, Janis Productions has been challenging the wedding industry with its innovative ideas on event and wedding videography.
Janis Productions has earned its reputation as a top-notch video production company serving the whole of Connecticut and surrounding regions. It has a highly creative in-house team of videographers, directors, and editors whose work always exceeds expectations.
While Janis Productions covers wedding videography, the company also specializes in two other areas.
While we cover all areas of Connecticut, here are sample towns/regions for our videography services.
Wedding videography is the art of using different cinematic techniques to produce Hollywood-quality wedding videos artistically depict all the details and memories of the wedding. Since its inception in 1983, Janis Productions has been highly acclaimed for their wedding videography services, but over the years, the company diversified to bar/bat mitzvah videography and other types of event videography services.
Here are the top reasons why Janis Productions sits on top of every client's most-loved wedding videography services provider.
• Art Meets Technical Wizardry
All professionals who contribute to the development of the final wedding or event video is a master of their craft. All videos are a product of their artistic abilities and technical wizardry, gained from years of experience in the industry. From start to finish, Janis Productions' team of experts is there to provide clients with complete assistance to make sure that the final video reflects exactly how clients want to remember their special day.