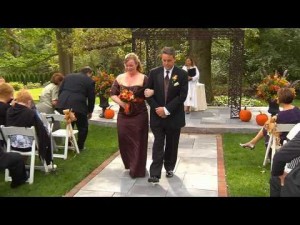 Looking for the best in wedding videography for your Cherry Hill NJ based wedding?
Janis Productions of Phila PA is the answer for all your videography needs!
Janis Productions has been in the industry for almost three decades. In this long span of time, the company has gained tons of experience in event videography (wedding videography and bar/bat mitzvah videography) and video production in general.
Janis has produced more than 5,000 top-quality videos, has partnered with big names in radio to cover their events and functions, and has achieved different milestones for both the industry and the company.
While it offers all services related to video production, Janis Productions has earned a reputation as a topnotch wedding and bar/bat mitzvah videographer. Since its founding in 1983, the company has been providing excellent video production services to Cherry Hill NJ based clients and business enterprises, the whole of New Jersey, and surrounding regions.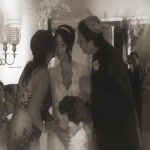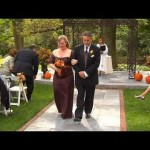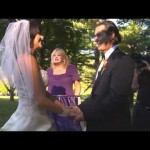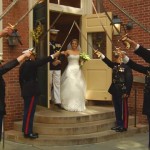 To learn more about the Janis Productions advantage, please feel free to get in touch with the company through three convenient channels — e-mail, phone, or through our Contact Us page. Our highly professional staff are always happy and willing to provide answers to your video production, wedding videography, bar/bat mitzvah videography, and event videography questions.
Below is a list of the Janis Productions advantage.
• Industry Experts and Professionals
Janis Productions consists of a team of professionals who have gained years of experience in the film and video production business. John Bell, the owner of the company, was a former NFL Films producer and cinematographer whose experience in the industry has gained him considerable knowledge of the most advanced cinematic techniques necessary in making a well-produced video.
• End-to-End Service
From last-minute preparations to important memories during the reception, all parts of events covered by Janis Productions are captured in digital format. All these footages are edited using the best editing facilities in the industry to come up with a well-produced video.
• Full Fee Disclosure
Before any video production work is done, the company sits down with the clients to discuss all fees and charges for the event. The company maintains transparency in all their transactions, thereby avoiding hidden fee complaints.
In 2006, Cherry Hill was included on Money Magazine's list of the Best Places to Live in the country, but aside from this recognition, the town is also one of the country's most in-demand wedding and event venues. With a subtropical climate and many local venues for all kinds of events, Cherry Hill is a favorite destination of marrying couples, event-planners, and bar / bat mitzvah celebrants.
Here are a couple more wedding videos from the Janis archives:
Below is a list of some of the best event venues in Cherry Hill, New Jersey.
• One Atlantic, only a few yards from the Atlantic Ocean
• Lucien's Manor, one of the oldest in the state
• Paris Caterers at the Palace, specializing in weddings
• Adventure Aquarium Events & Catering, for an under-the-sea feel
So get in touch with Janis Productions today to discuss your upcoming Cherry Hill wedding plans!