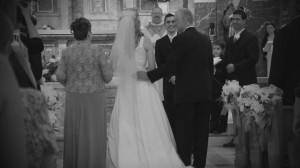 Excited for your Beach Wedding in Cape Cod MA?
Janis Productions would love to capture not only your excitement, but your wedding event from start to finish.
Janis Productions offers the absolute best in wedding video coverage in Cape Cod and the rest of Massachusetts.
Cape Cod has always been everyone's favorite summer destination. It is lined with beautiful resorts and beachfront cottages. It has land and water activities for both the young and the young at heart. You can even enjoy whale watching. Cape Cod will simply give you a one-of-a-kind beach wedding treat.
Janis Productions commends some of Cape Cod's water front wedding sites:
Lighthouse Inn (Mid Cape)
Brookside Club (Upper Cape)
Chatham Bars Inn (Lower Cape)
Janis Productions is praised by Cape Cod clients because our videos remain heartwarming and natural. It captures real emotions and reflects the exact grandeur of an outdoor wedding. Janis Productions never fail to show how brides shine beautifully, as bright as the Cape Cod sun.
Janis Production's team of expert shows a great passion for videography. The company has evolved over 28 years into the profession carving a reputation of excellence, amazing creativity, and reliable costumer service.