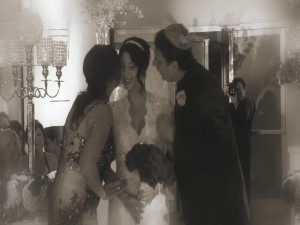 Having a Brooklyn NY wedding event and now looking for an experienced wedding videography company?
Janis Productions, the standard in wedding videography, is the very best choice for your Brooklyn NY event or wedding.
Janis Productions, the highest regarded wedding videography business, has been a pioneer and catalyst in the wedding sector for more than 25 years or so.
Providing service to the Washington DC to Boston corridor…and of course all parts of New York City, including Brooklyn.
Janis Productions…….Video Industry Experts Since 1983
Top rated Janis Productions has spent more than twenty five years perfecting the fine art of wedding videography and wedding video production in the Philadelphia area. Janis has produced over 5000 wedding, bar mitzvah, bat mitzvah, special occasion, and event video productions. Along the way, have developed videography techniques other wedding videographers continually struggle at imitating.
At Janis Productions…..All events, weddings and bar/bat mitzvahs are unique. We listen closely. We pay incredible attention to every aspect. Janis Productions is with you from the first meeting up to the wedding and beyond, into post-video production. You will deal with an expert videography team dedicated to creating an event video tailored to your special demands and budget. Janis is here to help make your dreams come true by supplying you with the finest in videography services for Brooklyn NY and the rest of New York City.