In need of the very best in wedding videography for your future Brigantine NJ wedding?

You need to email or call Janis Productions to work out your videography specifications for your Brigantine NJ wedding and reception.
Choose one of the best in wedding videography…..Janis Productions! With nearly three decades of expertise within the wedding marketplace, Janis Productions is one of the first "wedding videography artists" and has created thousands of videos throughout the years. Providing service to the most states in the Northeast part of the US, certainly in the Brigantine NJ area!
Posted below are two of our great wedding event videos for your personal viewing pleasure!
The Foundation of Janis Productions
Leading Janis has devoted more than 25 yrs perfecting the craft of wedding videography and wedding video production in the Philadelphia area. Janis has filmed and produced over 5000 wedding and bar/bat mitzvah videography productions. In the process, have developed wedding videography techniques other videographers continually struggle at imitating.
At Janis Productions, it's never just another wedding. We listen closely. We pay remarkable attention to every detail. Janis is with you from the first meeting all the way to your wedding event and beyond, into post-video production. You will deal with a skilled videography/video production crew committed to developing an event video tailored to your particular needs and resources. Janis Productions will be there to help with making your wishes come true by supplying you with the finest in wedding videography services.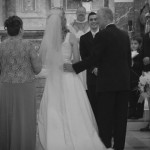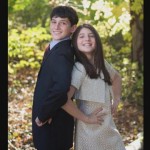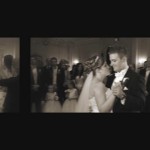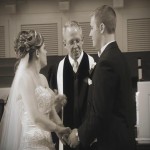 Janis is also a highly acclaimed and acknowledged video production company for bat mitzvahs and event coverage. Contact us concerning your upcoming function! Here are some of our bar mitvahs and event coverage!

Just what Makes Us the Best:
-Committed skilled videography team
-The owner, J. Bell, is certainly one of the top video production experts and film producers in the entire Northeast area of the US
-Twenty six plus Years of experience in videography and video production
-Innovative expert wedding video editing staff
-Top Rated Professional High-definition video cameras
-Digital multi-track audio recording
-AVID and Final Cut Pro film editing suites
-Blu-Ray Hd DVD authoring
-Two week turnaround on video editing, an industry benchmark
Brigantine NJ is a superb destination with a lot to offer in regard to weddings, receptions and many sorts of events. You can also contact us for recommedations about other wedding companies in the Brigantine NJ area.
That being said, if you're in the market for a high end wedding videography business for your upcoming Brigantine NJ wedding, then you ought to consider Janis Productions to help convey your wedding day festivities to video.
And below are a couple more parting wedding day videos!