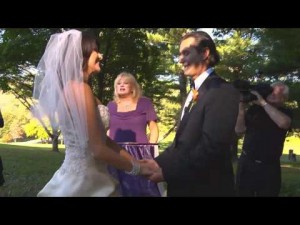 Are you looking for a high rated events or wedding videography company as you celebrate a special day in Bridgeport CT?
Founded in 1983, Janis Productions is a highly sought for wedding videography company not just in Bridgeport but in the rest of Connecticut as well. It is definitely the best answer to your video coverage needs.
For 28 years now, Janis Productions exists with a vision to capture your precious moments and turn them into keepsakes that you can watch and enjoy even as you grow older.
It is our pleasure to capture your wedding, birthday, turn of age events, or anniversary without compromising the true essence of the moment.
In Janis Productions, we believe that videography, especially wedding videography, more than a business, is an interesting form of art. With this in mind, we hire not only professionals whose technical skills are unquestionable when it comes to video filming, editing and producing. We also fill the team with artists whose passion and drive to make something beautiful and extraordinary never fails to give fresh and innovative concepts each time.