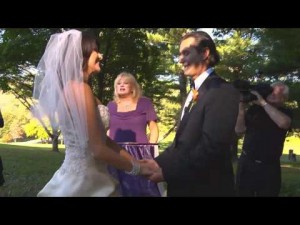 Planning to get married in the beautiful city of Boston MA? 
Make sure to choose Janis Productions, Boston's leading event videographers and wedding videography company.
Janis Productions, in its three glorious decades of artistic and excellent video coverages, will surely make a fantastic video of your wedding day. You will look at it and feel the same happiness and surely, people would love to watch it over and over again.
What makes our wedding videos so special is that it presents your events as natural as it gets. We don't exaggerate; we don't overdo all those special effects. Janis Productions understands that your wedding will surely be perfect, and we need not do anything more but to match that perfection.