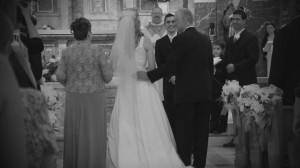 Are you about to experience that "once in a lifetime"  wedding moment in Blue Bell PA that you wish to remember forever?
Janis Productions, a team of top notched videographers and editors, is a perfect video coverage match for you.
Our wedding videography company in its 3 decades of high quality service to people of Blue Bell PA and the rest of the country has witnessed a lot of life-changing events for all sorts of people. We have covered beautiful weddings, bar/bat mitzvah, company events and parties gaining a lot of experience and insights on how we can continue to produce not just simple video coverage but videos with life, meaning and excellent artistry. We love to tell stories and to capture the love story behind every beautiful wedding is our specialty.
We are a full service production facility with the ability to meet all your video production needs.
Wedding Videography
Bar/Bat Mitzvah Videography
Event Videography
Depend on our group of professionals who constantly take the lead in producing never seen before concepts. They sit with you from start to finish taking note of your inputs so your videos stay unique and personal.
We have the latest in video technology with our high resolution cameras, up to date editing systems and state-of-the-art facilities. Janis Productions is definitely initiating positive changes for the video coverage business- setting high standards for others to follow.
Through the years, the reaction from our loyal wedding clients stayed the same – that our videos and creative outputs still remain the best in their lifetime.