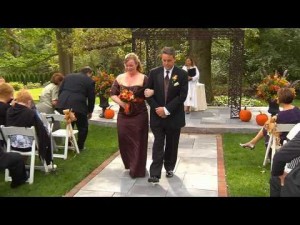 In need of the very best in wedding videography for your future Binghamton NY event or wedding?
Your search is over, Janis Productions of PA is the solution for all your wedding videography needs in Binghamton and elsewhere in New York.
Industry leading Janis Productions are the wedding industry standard with regard to expertly shot wedding videography along with many different types of events.
Providing wedding videography service to most states in the Northeast section of the US with our top rated videography services, we additionally travel to destination locations to provide you with the finest in wedding videography.
Janis Productions…….Authoritative Experts in Video Production Since 1983
Leading For well over 25 years, Janis Productions of Philadelphia PA has perfected the art form known as wedding videography. Generating 1000s of top quality wedding video productions through the years. In the process, have created wedding videography techniques other wedding videographers fail to imitate.
At Janis Productions…..All events, weddings and bar/bat mitzvahs are special. Janis is with you every step of the way, from the 1st discussion to the special big event and beyond.. You will deal with a skilled videography team devoted to developing an event video designed to your particular needs and budget. Janis is here to help make your dreams come true by supplying you with the finest in videography services in Binghamton NY and most other parts of New York state.