Janis Productions, the standard in wedding videography, is the best choice for your upcoming Beachwood NJ event or wedding.
Industry leading Janis Productions is a leader with regard to expertly shot wedding videography along with bar mitzvahs, bat mitzvahs and events. Providing wedding videography service to most states in the Northeast section of the US with our top of the line videography services, we also travel to destination locations to provide you with the best in wedding videography., certainly in the Beachwood NJ area!
An example of Janis Productions wedding videos!
Our Track Record In Wedding and Event Videography
Top rated Janis has devoted in excess of twenty five years perfecting the craft of wedding videography in the Philly area. Janis has filmed and produced well over 5000 wedding, bar mitzvah, bat mitzvah, special occasion, and event video productions. In the process, have developed videography methods other videographers still struggle to imitate.
At Janis Productions, it's never just another wedding. Janis is together with you every step of the way, from the first meeting to the special wedding day and beyond.. You will deal with a skilled video production team dedicated to creating a wedding video designed to your special demands and resources. Janis will be there to make your dreams come true by supplying you with the absolute best in videography services for Beachwood NJ.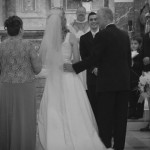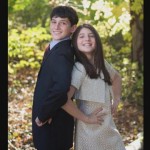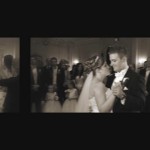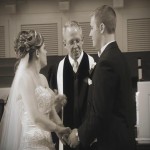 Janis is additionally a highly recommended and recognized videography company for bar mitvahs, bat mitzvahs and various events. Let us know of your next event! Here are a couple of our bar mitvahs and event coverage!

Just what Makes Janis Productions The Preferred Choice For Videography:
-Focused skilled videography team
-The owner, J. Bell, is among the best videographers and film producers in the entire Northeast area of the US
-Twenty six plus Years of experience in videography and directing along with all areas of movie production
-Artistic expert event video editing staff
-Broadcast Quality High Definition video cameras
-Digital multi-track audio recording
-AVID and Final Cut Pro film editing rooms
-Blu-Ray Hi-def Resolution DVD authoring
-2 week turn-around on wedding video editing packages, an industry standard
Beachwood NJ is a terrific destination with much to offer in regard to weddings and various other kinds of events such as bat mitzvahs and birthday parties. You may want to contact us for recommedations about various other wedding sources in the Beachwood NJ area.
That being said, if you're in the market for a high end wedding videography firm for your upcoming Beachwood NJ wedding, then you should really consider Janis Productions to help convey your wedding day festivities to video.
And below are a couple more parting wedding day videos!