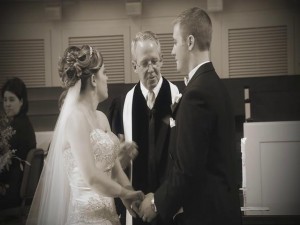 Looking for the best in wedding videography for the Atlantic City NJ region?
Janis Productions of Philadelphia PA is there to help you with the very best in wedding videography for your Atlantic City NJ based wedding!
For more than 25 years, Janis Productions has been covering weddings, bar/bat mitzvahs, and other special occasions in the Atlantic City NJ locale.
Here's a link to the wedding videography gallery for a more in depth look at many different weddings: Wedding Video Gallery 
Aside from providing excellent video production, wedding production, bar/bat mitzvah videography services, the company is known to provide end-to-end assistance and unique ideas on how to make each event a memory to be preserved for a lifetime.
Feel free to contact us with any questions or queries related to videography, your wedding or the wedding industry in general. Contact Us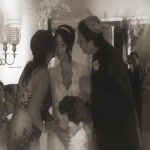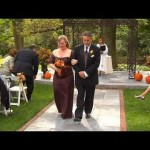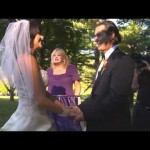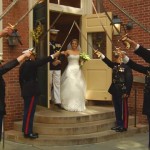 And also check out the newly revamped testimonial page. Testimonials
Founded by ex-NFL Films expert cinematographer and producer, John Bell, Janis Productions offers unique solutions to make sure that clients expectations are exceeded. The company specializes in all areas of event videography and video production, but two specilizations stand at the forefront of Janis Production's services — wedding videography and bar/bat mitzvah videography.
Also at Janis Productions, we specialize in all types of events along with bar/bat mitzvah videography.  Check out the associated pages and galleries:
Hiring Janis Productions guarantees clients the following:
• Experience and Reputation
Janis Productions has been in the business since 1983. It has served Atlantic City, and the whole of New Jersey and surrounding regions with integrity, excellent customer service, and an unwavering dedication to quality. It has produced more than 5,000 wedding, bar/bat mitzvah, and other events videos.
• Unique Event Ideas and Advanced Cinematic Techniques
To make sure that the resulting video is a vivid and artistic depiction of the whole event, Janis Productions employs cinematic techniques employed by the country's top videographers and cinematographers.
• Team of Highly Trained Professionals Equipped with State-of-the-Art Technology
All employees and staff of Janis Productions possess expertise in their chosen area of video production and videography. These professionals are equipped with the latest equipment and facilities.
And here are a couple more wedding videos from the archives!
For information on all types of inquiries (on wedding videography, bar/bat mitzvah videography, event videography), suggestions, and comments, please contact Janis Productions via the channels and details provided in the Contact Us page.
Where can a couple get married in Atlantic City?
Although Atlantic City does not have wedding chapels, there are different venues that suit a couple's taste. From beach weddings to ceremonies performed on a boat cruise, the city is home to many local venues that are sure to make every moment of a wedding truly memorable and special. Among these venues are the following.
• The Chelsea
• Come Wright Inn
• One Atlantic
• Atlantic Grill
With its majestic seaside background, Atlantic City is one of the country's most sought-after places to get married. But unlike other cities and states where a couple can instantly get married, Atlantic City wedding ceremonies require time for planning and preparation. For instance, all couples who plan to get married in the city are required to wait for 3 days before they can get a marriage license; and in obtaining a license, all the necessary documents must be provided. Among these documents are the following: proof of age, social security cards, and health requirements.
So, if you're in need of the very best in wedding videography services in Atlantic City NJ, contact Janis Productions.