Janis Productions has been in business for over 25 years and hires only the very best videographers, editors and producers for all our video productions!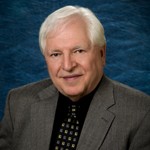 John Bell: President of Janis Productions
John has been in the film and video industry for well over 40 years. 1st with NFL Films of Mount Laurel NJ and Janis Productions since 1983.
John was also an accomplished professional photographer during the 1970s.
Creative genius, technical guru while also being one of the areas leading producers, videographers and film makers.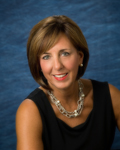 Sharon Bell: VP of Janis Productions
Sharon has been  in the sales and marketing department for the last 25 years.
Highly organized and result driven professional in corporate sales, event planning and revenue which result in concept to completion creative management.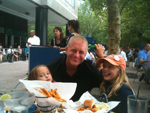 John Bell Jr: Director of Internet Marketing
John has been self employed for the last 20+ years in many different industries including retail and food service…with current project being Affordable Grocery…affordable grocery delivery in Philadelphia. Currently aboard to help with all the marketing initiatives among many other projects revolving around marketing in many different fields. Strategic positioning and online exposure is the name of the game…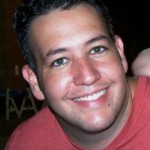 Domingo Morales: Video Editor & Graphic Designer
Domingo emphasizes in corporate video editing using Avid and After Effects. In addition to corporate videos, he also produces and edits videos for events, parties and legal settlement cases. Aside from videos, Domingo's visual proficiency provides our clients with stunning graphic design material for broadcast, web or print. He grew up in South Florida, where he attended the University of South Florida and graduated from the School of Mass Communications with a degree in Video Production and Direction. He began his work experience in video post production as Senior Editor for Media Entertainment in Tampa, and later began to work for Univision and Telefutura Spanish Networks in Miami. He is also fluent in Spanish.
Chealynn Bell Huang: Video Editor
As an Avid video editor, Chealynn Bell Huang has been with Janis Productions for over 7 years.
Using the latest video editing technology provided by Janis Productions, Chealynn has been responsible for
hundreds of exciting, creative and beautiful video packages. She enjoys working hand in hand with the many
producers, directors and clients that have come to Janis Producitons for the very best in video post-production.
Ahing Huang: Cinematographer
Ahing Huang is an accomplished videographer and cinematographer with a large portfolio of film and video experience. Janis Productions video packages offer their clients a unique look and feel that is second to none
by utilizing his vast knowledge of cutting-edge cinematography. Thoughtful and insightful, Ahing
works with Janis Productions while providing only the absolute best in videography coverage.
More to come soon….